About Us
JDJ Sales, LLC is a manufacturer's representative and stocking distributor serving the commercial, industrial, and service segments of business in the north Louisiana, south Arkansas, east Texas, and north Mississippi region of the country. JDJ began serving customers over 25 years ago when John Herring, Dave Daniel, and Joe Cherry merged three complementary businesses into one, thus the name JDJ (John, Dave, and Joe). In May of 1997, the company entered a new era when three local businessmen purchased the business. Led by company president, Ed Newsom, JDJ is pursuing a growth track based on quality customer service. Ed has earned a BS Mechanical Engineering from the University of Arkansas, and MBA from the University of Chicago, and has completed the Advanced Management Program at the Harvard Business School. Ed served as Vice President of Operations and Engineering for NorAm Energy Corp.'s pipeline facilities for over twenty years prior to leaving the firm in 1996. Having been a consumer of goods and services throughout his career, Ed has focused the company on providing service in the manner he as a consumer wanted to receive.
JDJ products and expertise are focused broadly in three areas: (1) heat delivery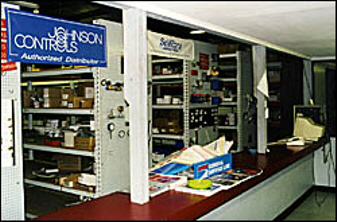 products such as boilers, burners, flame safeguard controls, steam specialties, hydronic specialties, natural gas delivery facilities, thermocouples, gauges, thermometers, and other peripheral devices. (2) pneumatic and electronic building control system components such as thermostats, modulating motors, relay valves, dampers and other final controls and (3) pumps, primarily in the municipal and HVAC markets.
JDJ's business philosophy is one of shared success. Through competitive pricing, the company strives to provide its customers the opportunity to earn a reasonable return on products sourced at JDJ. Of equal priority is providing its dedicated employee team fair and competitive salaries and continuing personal development through ongoing product training. JDJ's success in these areas will produce greater penetration of the market for our manufacturer's products and allow the company to deliver a reasonable return on the owner's investment of time and money.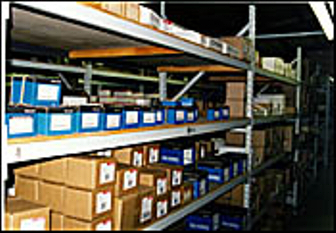 JDJ's customers range from the largest industrial plants to the smallest dry cleaners. We serve the major mechanical contractors as well as smaller plumbing and air conditioning contractors. Hospitals and local government agencies are significant customers. In addition to these local customers, JDJ has major accounts with customers in virtually every city along I-20, from Jackson to Dallas, and from the gulf coast to Little Rock.

JDJ's sales staff is ready, willing, able and anxious to service your needs for products and advice. One of the founders, John Herring, continues to serve customers in the capacity of a retained consultant, possessing vast experience and expertise in steam system and boiler applications. JDJ offers same day shipping of all in-stock parts. Through cooperative arrangements with other suppliers across the country, JDJ has dramatically expanded its stock of products available to its customers. JDJ also offers 24-hour service through its normal business phone number. Call us at (318) 865-2393, fax us at (318) 869-0005, or send us a E-mail, and we will be happy to service your material needs.